Pease & Sons, Inc. is a diversified organization with over fifty-five (55) years of experience in the fields of general, mechanical, & industrial contracting.  Pease & Sons, Inc. builds for our customers, systems and structures that protect the environment and improve the quality of life for the people, industry, and businesses of the Pacific Northwest.
Pease & Sons, Inc. actively encourages and promotes diversity. We are seeking bids from all qualified and capable firms including large and small businesses as well as Emerging, Small, Women, Minority, Disadvantaged, Native, Veteran, Vietnam Veteran, Disabled Veteran, 8(a), and HUBZone businesses. 
To be added to Pease & Sons' subcontractor/supplier database, please download, complete, and return the Subcontractor/Supplier Questionnaire to Bids@Peaseandsons.com.
Pease & Sons, Inc.
P:  (253) 531-7700
F:  (253) 537-8113
Estimating Email:  Bids@Peaseandsons.com
General Email:  Mail@Peaseandsons.com
WA Contractor Registration No.:  PEASES*302PO
When submitting quotes and bids, subcontractors and suppliers, please use the Bids@Peaseandsons.com email as it ensures that your bid will be seen prior to the bid closing.  Using personal emails, while acceptable, does not ensure timely receipt as the estimators may not be at their work stations during bid closings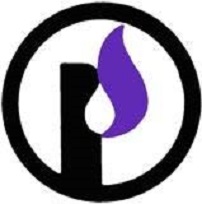 Above last updated 5/4/2022
SUB-BID REQUESTED FORCamas Prairie Elementary School Portable Repairs320 176th St E,Spanaway,WA 98387-BID DATE/TIME: 6/29/2023 @ 2:00:00 PM PROJECT DESCRIPTION: Base Bid: prep and painting exterior and interior of existing portables, flooring replacement, and exterior wall repair at select locations. Alternate 1: adding tackable wall coverings. Alternate 2: replacing ACT tiles.
Read More »