Region 2 is hosted by the Thurston County Economic Development Council and serves Thurston, Lewis, Mason, Grays Harbor, Pacific, Wahkiakim, Chelan and Kittatas counties.
About the Thurston EDC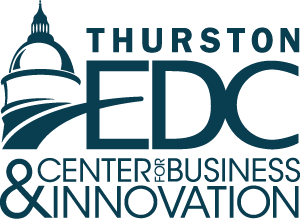 The Thurston Economic Development Council (EDC) is a private non-profit organization, governed by a 24 member Board of Directors.  As the lead economic development organization in Thurston County our mission is to create a vital and sustainable economy throughout the county and region that supports the livelihood and values of our residents. We do this by:
Connecting local businesses with experts and resources that help them remain competitive
Creating and delivering strategic messages that attract new investment to our community
Working with our community partners to enhance our collective prosperity and encourage our economic future
Participating regionally to ensure that Thurston County plays an appropriate role on the regional economic stage.
Address
4220 6th Ave
Lacey, WA 98503
This center is also the main center for Washington PTAC Statewide
Phone: 360-860-6945
General Contact: thurston@washingtonapex.org
Advisors at the Thurston EDC
CLIENT TESTIMONIALS ABOUT PTAC AT THE THURSTON EDC:
"Every contact with PTAC employees has been a positive one. They get right in there and help me do things that would take me so much more time if I had to find it for myself."
Pat Ryan, American Veteran Contracting Corp, Lacey, WA
"… PTAC helped me to land my first federal contract. They are always available to provide advice and support for our business marketing efforts for federal contracts."
Arny Davis, Ditch Maintenance Services, Chehalis, WA
"I received valuable support and information from the PTAC at Thurston Economic Development Council when I started my business and sought (and won!) a government contract. This is a truly worthwhile program. Thank you for your services!"
Jennifer Y. Levy-Peck, Levy-Peck Consulting, LLC, Yelm, WA