It's happening!!
SAM.gov is being modernized! 10 different federal government sites will be transitioning over to beta.SAM.gov over the next 12 months. Then beta.SAM.gov will become SAM.gov just like you are used to.
If you are already registered in SAM you will use your same log on information.
If you are NEW to SAM registration, you will find links below to help you navigate the process.
SAM TRANSITION TIMELINE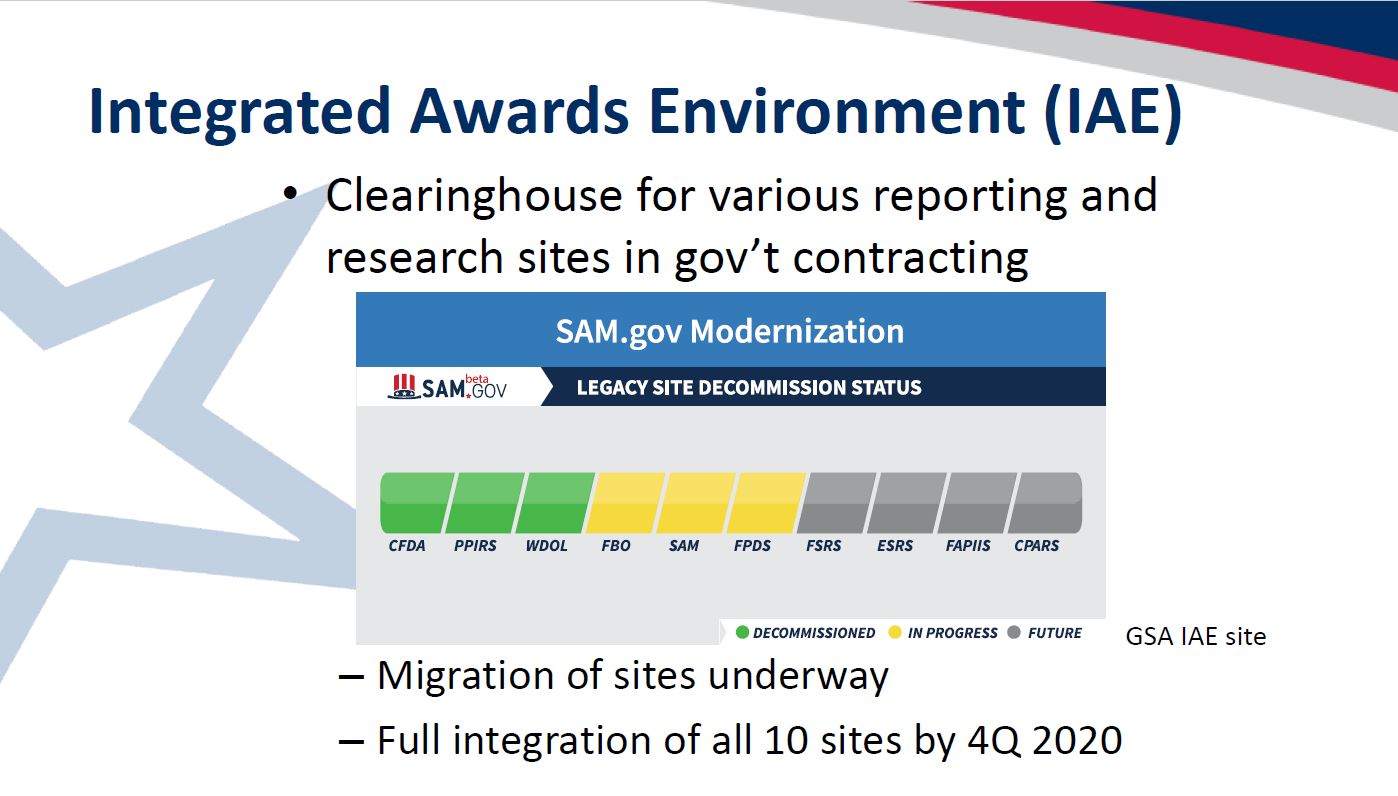 Update as of November 2019:
fbo.gov has been decommissioned and is no longer the search engine for federal solicitations. You are now directed to go to https://beta.sam.gov/help/contract-opportunities
You can search for opportunities without signing in to SAM just like you used to be able to do.
Need more help?
To view the recorded LIVE WEBINAR 11/26/2019 – Navigating SAM Registration click here
To view our Guide click the link Washington PTAC BetaSam Finding Opportunites Guide
Or Contact your nearest PTAC representative
Questions?
George Sharp