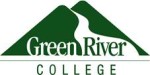 Request for Proposals for Personal Services – Advertisement
Strength Based Cultural Development to Facilitate Integrated Governance Model
Green River College (hereafter generally referred to as the Purchaser) is seeking responses from prospective Contractors on developing and building a positive culture and climate over the next three years using strengths-based, and appreciative inquiry practices.
Obtaining the RFP: Copies of the Request for Proposals may be obtained from the Procurement Coordinator identified below or WEBS reference # R23-1119
Questions: Any questions or requests for further information must be submitted in writing no later than 5:00 pm on Tuesday, March 14, 2023, to the RFP Coordinator identified below.
Craig Bush
Procurement Coordinator
Telephone: (253) 288-3301
Email: cbush@greenriver.edu
Submission Deadline: Sealed responses (one original, one copy, and one USB drive version of proposal), must be received in time to be stamped in by the Purchasing Department no later than 5:00 pm on Tuesday, April 25, 2023, at the address below.
Purchasing Department
Green River College
12401 SE 320th St
Auburn, Washington 98092
Rights Reserved: The Purchaser reserves the right to waive as informality any irregularities in submittals, to reject any and all responses, to amend the solicitation as necessary, and to cancel the solicitation at its sole discretion.