New Solicitations
Part 150 Noise and Land Use Compatibility Study Consulting Services
Category: Consulting Services
Bid Due Date: Feb 3, 2023, 12:00 PM
Pre-Bid Meeting: Jan 20, 2023, 11:00 AM Microsoft Teams
Order of Magnitude: $7M
Utilization Goal: TBD% DBE
The Study will identify any noncompatible land uses within the 65 decibel (dB) and greater Day-Night Average Sound Level (DNL) contour. The aircraft noise exposure levels will be documented in existing and future (five-year) Noise Exposure Maps (NEMs). The study will culminate in the preparation of a Noise Compatibility Program (NCP). More Information
Pier 66 Fender System Rehabilitation
Category: Major Construction
Bid Due Date: Feb 9, 2023, 2:00 PM
Pre-Bid Meeting: Jan 11, 2023, 1:00 PM Microsoft Teams
Order of Magnitude: The Port of Seattle estimates that this public works construction project may cost $1,000,000 or more
Utilization Goal: 7% WMBE
This project addresses the need for asset and revenue preservation for multi-vessel use
of the west apron at Pier 66. The fender system was originally installed in 1998 with a design life of 15-25 years. Over the years, it has experienced deterioration due to heavy use and exposure to the elements. More Information
South Concourse Evolution GC/CM
Category: Major Construction
Bid Due Date: Mar 1, 2023, 12:00 AM
Pre-Proposal Meeting: Jan 18, 2023, 10:00 AM Microsoft Teams
Order of Magnitude: $900,000,000
Utilization Goal: 2% DBE
This is a Project Labor Agreement (PLA) Contract. The Port will utilize two contracts to achieve the GC/CM project delivery method. The first contract (the GC/CM Preconstruction Services Agreement) covers the performance of Preconstruction services. It is intended to culminate in the negotiation of an agreement on a maximum allowable construction cost (MACC) and schedule for the construction of the Project, which would be covered by a second contract (the GC/CM Contract). This project presents an opportunity to create a world-class terminal facility that will cement STIA's position as a west coast gateway of choice for international travelers. More Information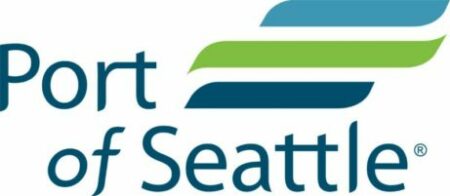 Kick off the new year with Diversity in Contracting!
PortGen Connections: New Year New Opportunities Mixer Event
January 25, 2023
5:00-7:00 PM
Pier 69 (2711 Alaskan Way, Seattle 98121)
Join Diversity in Contracting in celebrating WMBE firms and all those who support them. In addition to ample networking time to make new connections and reconnect with old ones, the program will include:
A preview of Port opportunities coming up in 2023
Remarks from Port leadership
Recognizing the achievements of WMBE firms and primes on our contracts from 2022
Refreshments will be provided. This is an event that you will NOT want to miss!
With the information in these weekly digests, you are encouraged to:
Consider being a prime contractor for a project, and respond directly to the solicitation through Vendor Connect.
Consider being a subcontractor for a project, and navigate to the "Plan Holders/Bidders" tab on the solicitation page to view what vendors have applied to be a prime contractor and to reach out to them directly to discuss the possibility of partnering with them on the opportunity.
For additional assistance, email diversityincontracting@portseattle.org