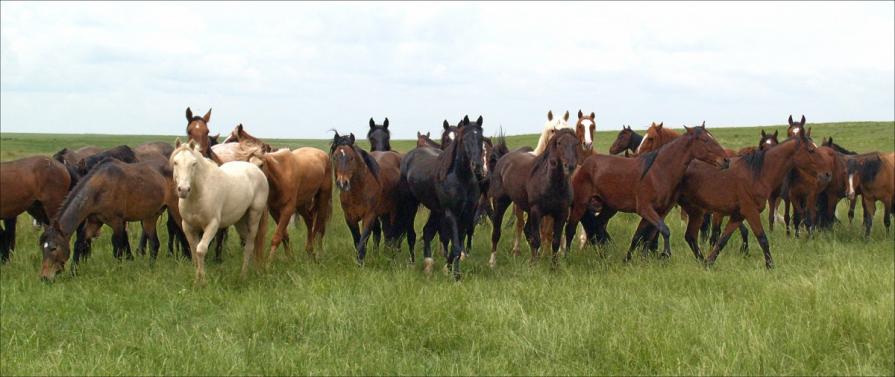 Solicitation is open to proposals for facilities in 13 Plaines and Western states 
As part of its mission to sustainably manage wild horses and burros on public lands, the Bureau of Land Management (BLM) announced today that it is seeking proposals for off-range pastures to provide a free-roaming environment and quality care for excess wild horses removed from Western public rangelands. The solicitation is open to proposals for facilities in Colorado, Idaho, Kansas, Montana, Nebraska, Nevada, North Dakota, Oklahoma, Oregon, South Dakota, Utah, Washington, and Wyoming. The BLM may award multiple contracts that can accommodate 200 – 10,000 wild horses, with a four-year or nine-year renewal option.
Solicitation Proposals will be accepted starting June 2 – July 19, 2021 
To find the Off-Range Pasture Solicitation information, please visit:  https://sam.gov/opp/a8e7e9f6f21f4161a3046a37a44d7790/view
Applicants who are new to conducting business with the government must first obtain a Duns and Bradstreet number at www.dnb.com and then register at www.sam.gov/  to respond to the solicitation. No fee is involved. Connect with your local Procurement Technical Assistance Center for free registration assistance: www.aptac-us.org
The solicitation describes what to submit to the BLM and where to send it. To obtain the contract solicitation:
Go to www.sam.gov;
Scroll down under Contract Opportunities (FBO) and click "Search Contract Opportunities";
Enter the solicitation number ORP 140L0121R0001 in the "Keywords" field and hit Enter.
A list of frequently asked questions (FAQs) including technical point of contact is available at: https://www.blm.gov/programs/wild-horse-and-burro/get-involved/funding-opportunities.